NEWS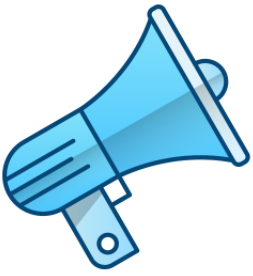 2021 International Joint Conference on Robotics and Artificial Intelligence, JCRAI 2021 has been published and indexed by Ei and Scopus.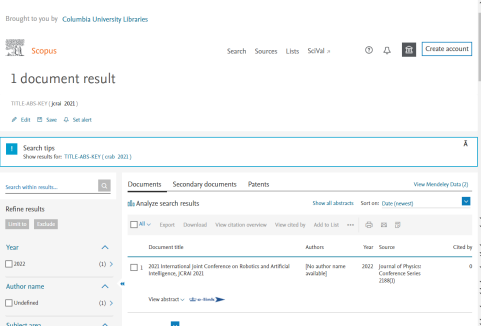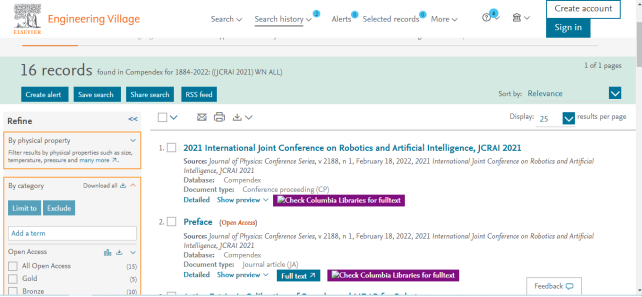 Submission
JCRAI 2023 welcomes original and previously unpublished paper submissions from professors, doctors, Ph.D. students, teachers, engineers, industry researchers and also some other academic experts. The submitted papers must not be previously published or accepted for publication elsewhere.
***Kindly notice that if you are planning to submit a full paper for publishing, you do not need to submit the abstract first, and you can submit the full paper directly once you finished it.

Ways of Submission:
Paper Template Download:
Please make sure your paper will be adhering to the conference templates. For detail template information, please download here:
Poster Guideline
Poster Size: A0
Posters are a key component of communicating your science and an important element in a successful scientific career. Posters, while delivering the same high-quality science, offer a different medium from either oral presentations or published papers, and should be treated accordingly. Posters should be considered a snapshot of your work intended to engage colleagues in a dialog about the work, or, if you are not present, to be a summary that will encourage the reader to want to learn more.
The poster is usually a mixture of a brief text mixed with tables, graphs, pictures, and other presentation formats. At a conference, the researcher stands by the poster display while other participants can come and view the presentation and interact with the author.
Oral Presentation Guideline
15 mins(including 2-3 mins Q&A)

People vary in their ability to speak confidently in public, but everyone gets nervous and everyone can learn how to improve their presentation skills by applying a few simple techniques.
The main points to pay attention to in delivery are the quality of your voice, your rapport with the audience, the use of notes and the use of visual aids. Voice quality involves attention to volume, speed and fluency, clarity and pronunciation. The quality of your voice in a presentation will improve dramatically if you are able to practice beforehand in a room similar to the one you will be presenting in.

Rapport with the audience involves attention to eye contact, sensitivity to how the audience is responding to your talk and what you look like from the point of view of the audience. These can be improved by practising in front of one or two friends or videotaping your rehearsal.
Call for Papers
ARTIFICIAL INTELLIGENCE

Agents and Multi-Agent Systems

Expert Systems

Fuzzy Logic

Genetic Algorithms

Neural Networks

Swarm Intelligence

MACHINE VISION

Augmented Reality

Bioinformatics

Human Computer Interaction

Image/Video Processing

Pattern Recognition

Signal Processing

ROBOTICS

Assistive Robots

Autonomous Robots

Creative and Entertaining Robots

Human-Robot Interaction

Mobile Robots

Space and underwater robots

AMBIENT INTELLIGENCE

Ambient Assisted Living

Data Science

Intelligent Driving

Internet of Things

Smart Buildings and Cities

Smart Healthcare