JCRAI 2020 Speakers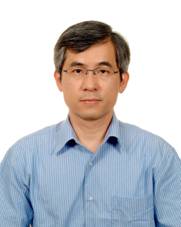 Keynote Speaker
Prof. Yin-Tien Wang
Department of Mechanical Engineering, Tamkang University
Speech Title:
Abstract:
Introduction to Prof. Yin-Tien Wang:
Yin-Tien Wang received the M.S. degree from Stevens Institute of Technology in 1988 and Ph.D. degree from University of Pennsylvania in 1992, both in mechanical engineering. He is currently a Professor with the Department of Mechanical and Electro-Mechanical Engineering, Tamkang University, New Taipei City, Taiwan, where he is in charge of Robotics and Machine Vision courses. His current interests include real-time vision localization and mapping research and the transference of this technology to robotic and nonrobotic application domains.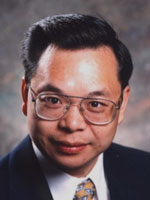 Keynote Speaker
Prof. Simon X. Yang
University of Guelph, Canada
Speech Title:
Abstract:
Introduction to Prof. Simon X. Yang:
Simon X. Yang received the B.Sc. degree in engineering physics from Beijing University, Beijing, China, in 1987, the first of two M.Sc. degrees in biophysics from the Chinese Academy of Sciences, Beijing, in 1990, the second M.Sc. degree in electrical engineering from the University of Houston, Houston, TX, in 1996, and the Ph.D. degree in electrical and computer engineering from the University of Alberta, Edmonton, AB, Canada, in 1999. Dr. Yang is currently a Professor and the Head of the Advanced Robotics and Intelligent Systems Laboratory at the University of Guelph, Guelph, ON, Canada.
His research interests include artificial intelligent, robotics, sensors and multi-sensor fusion, wireless sensor networks, control systems, bio-inspired intelligence, machine learning, neural networks, fuzzy systems, and computational neuroscience. Prof. Yang has been very active in professional activities. He serves as the Editor-in-Chief of International Journal of Robotics and Automation; an Advisory Editorial Board member of Intelligent Automation and Soft Computing; and an Associate Editor of IEEE Transactions on Cybernetics, IEEE Transactions on Artificial Intelligence, and several other journals. He was on the grant review panel of NSERC, CIHR and several other grant agencies.